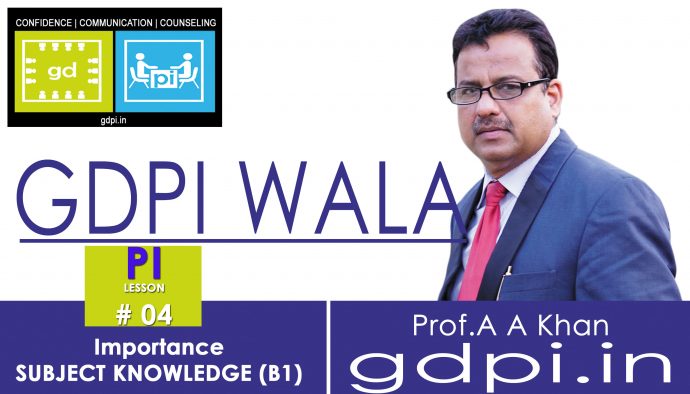 PI Lesson # 4
IMPORTANCE OF SUBJECT / DOMAIN KNOWLEDGE
SECTION B1 :
Confined to Subject Knowledge from the course curriculum
Also from the updates (Newspaper, Magazine, Blog, other different Channels which keeps you update)
PLEASE follow JP technique for PI in subconscious mind for better result.
For e.g. If somebody ask you what do you mean by Sensex, probably you will be in a position to answer it because you read somewhere. But If I ask what's yesterday Sensex value if will be difficult in your part to answer if you are not updated.
So, Books and beyond both are equally important in this digital era. Any Subject could be Professional studies or and other humanities studies
90% of the cases most fundamentals questions being asked by the recruiter. Take care of basics. Otherwise back to basic.
Max to max you will encounter 15-20 questions from the B1 section that is confined to Subject/domain knowledge.
Please go section(A-33%,B-33%,C-33%) and sub-section(A1,A2 / B1,B2 / C1,C2,C3) wise it will be much easier to handle any questions in JIGSAW PUZZLE STRESS FREE PI.
So, Total from Section A + B + C = 99% or 99 MAXIMUM Questions but 1% depends on you, How     to answer, what's your logic and what's your personal deposition while executing the answer. Everything depends on you. So, rigorous practice, nothing else to overcome PI successfully.
Once you this JP technique for PI then it became easier to handle both Q&A.